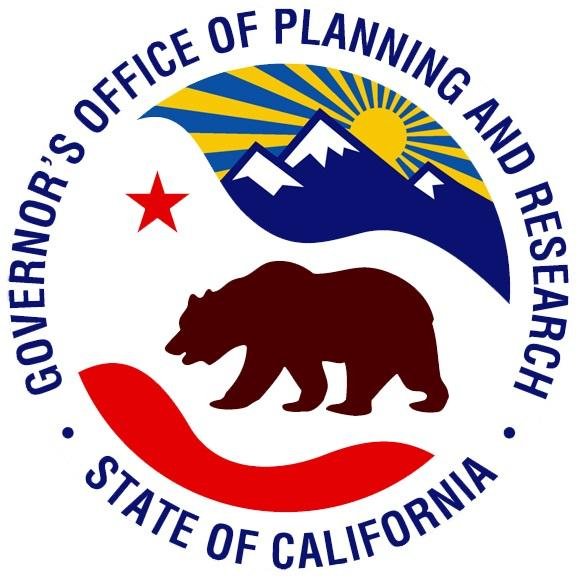 tech-enabled citizen solutions
April 28, 2017
Follow us on Twitter and Facebook @cypheryouth
Live tweet with hashtag #MyKnowledgeCounts
CYPHER works jointly with the Governor's Office of Planning and Research (OPR), Governor's Office of Business and Economic Development (GO-Biz), California Energy Commission (CEC), Air Resources Board (ARB), Strategic Growth Council (SGC) and Tecdonor in hosting the SED2017 CleanTech Showcase to be held at Los Angeles CleanTech Incubator (LACI) on April 28, 2017. SED2017 is a participating event in Columbia Memorial Space Center's 'City of STEM 2017'.
The SED2017 CleanTech Showcase recognizes early stage CleanTech innovations at the nexus of food, energy, and water systems submitted by teams of students and youth age 13-26 years. We list them below.
friday, april 28, 2017
Welcome 9:00-9:15 am
Jim Gilmer, CYPHER
YOUTH PANEL 9:15-10:15 AM
PROMOTING GRASS-ROOT TECH INNOVATION IN EMERGING COMMUNITIES
Youth leaders and innovators share their experiences in STEM education and discuss the resources and support they need to become tech innovators. Discussion will unpack relevant barrier issues in STEM education and tech innovation.
Moderator
Darrell Gooden, VC Innovates
Panelists
Youth representatives, VC Innovates
Erik dela Cruz, Creative-Ive
Girls in STEM, Columbia Memorial Space Center (Invited)
Youth representatives, CAUSE (Invited)
early-stage cleantech fast pitch
wastenot app 10:20-10:50 am PDT
WasteNot App coordinates waste collection and recycling in rural areas. Consumer rewards (e.g., tree-planting credits) and products that generate renewable energy (e.g., fertilizer from solid waste) are integrated in the app to change consumer behavior.
Professor/Instructor
Dr Kathy Liu, Associate Professor
Department of Social Work, Shanghai Institute of Technology, China
Tech Innovators
Guyue Chen
Jiao He
Chenyan Li
Yilin Lu
Yue Pu
integrated aquaculture 10:55-11:25 am PDT
Integrated Aquaculture is a youth-run project to address food insecurity in Kisumu County, Kenya. It addresses the overlap among food production, water use, and energy (fertilizer) management by integrating technology into poultry, fish, and vegetable farming in communities ravaged by drought conditions.
Professor/Instructor/Mentor
Mr Livingstone Ondeko and Mr George Otieno,
Kisumu High School, Kisumu County, Kenya
Tech Innovators
Mike Felix
Joseph Wambura
agritech pakema 11:30 am -12:00 pm PDT
AgriTech PAKEMA is a mobile app designed to address sustainable farming and food security in Kenya. It uses MSM and a mobile app to promote sustainable practices in small-scale farming and irrigation.
Mentor/Instructor
Winter Okoth, Founder/Executive Director
Pamoja Kenya Mentorship Alliance (PAKEMA)
Tech Innovators*
Benard Ochwedo Jaoko
Askia Juma
Cassey Kenny
Moureen Osikuku
Caleb Otiego
*Note: All are students of Jaramogi Oginga Odinga University of Science and Technology, Kenya
lunch and laci tour 12:00-1:00 pm
#MyKnowledgeCounts presentation 1:00-1:30 pm
heartwork 1:30-2:00 pm PDT
Heartwork is a centralized online resource for people to access information about ways to address food security and other needs in their community or around them. Heartwork provides the opportunity to align individuals to take action on food justice and other related health equity and environmental justice issues.
Professor/Instructor
Lucy HG Solomon, Assistant Professor, Media Design
School of Arts, California State University, San Marcos
Tech Innovators
Allyson Ball
Jamileh Hamideh
Javier Mejia
Jeffrey Davis
Kadri Williams
blue ribbon committee deliberation 2:00-3:15 pm
climate music performance 2:00-3:15 pm
Courtesy of Rhodes Fest Concerts, local artists give audience a taste of 'Climate Music', a joint youth engagement project with CYPHER that uses the arts to mobilize the youth around climate action.
special remarks
3:15-3:30 pm
R. Bong Vergara, CYPHER
3:30-4:00 pm
Keith Wright, Studica
Closing Keynote 4:00-4:15 pm
Vien Truong, Green For All
award ceremony 4:15-5:00 pm
Jeff McKenzie, CYPHER
SED2017 Grand Prize Award
Enrollment into Venture Seed and access to support services to prepare for Demo Day (Fall 2017)
Linkage to business development course series taught by Princeton University professors
Access to DiverseCity Venture's Fundapreneur Program